E-commerce Solutions
We're experts who specialized in the design and development of E-commerce storefronts optimized for mobile. With over a decade of experience, we've learned that you can't just rely on one cart solution—you have to approach each project by looking at the specifics of the functionality and find the absolute best shopping cart platform for the job. That's why we've become experts at several different e-commerce platforms.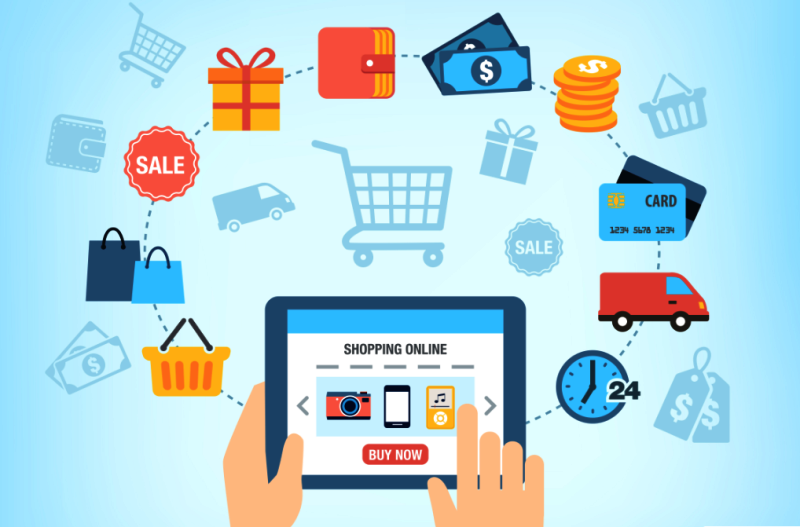 Shoppers spend a huge amount of downtime on their mobile devices; why not give them the option to browse your site and pop an item or two into their carts? In this day and age, if you are in the business of selling products, you can't afford not to have a website with e-commerce capabilities. Whether you are a small brick and mortar store around the corner, a mid-sized business looking to increase sales, or a large corporation looking for a high-end solution—you need an online shopping cart to serve your customers. Even if you aren't shipping a large amount of orders right away—your online store will serve as a catalog of what you have available. Many consumers may visit your website before they ever step into your store.
Odds are that your company has a website.  Nearly every business these days does. But when was your website designed?   If it was several years ago or even just a couple of years ago, then it is probably time to update it.  Why? Because today's websites are more...
read more
What Our Customers Are Saying
Don't just take it from us, let our customers do the talking!
I just recently had my website built by "Designs By Dave O". After my website went "live" I am already doing business. My Google analytics are way better than I could have ever expected. David is reliable, extremely well versed in his field, creative and genuinely just a great guy. His team of experts are fantastic. He is now building my new "blog" and other new ventures I plan to expand into. I highly recommend him. If you choose to speak to me personally, it would be my pleasure to answer any questions you might have. Nancy Sinoway nancysinoway@gmail.com
Nancy Sinoway
I was very impressed by David's ability to take our basic concept and transform it into a professional website. He worked with us through many concepts and responded quickly with modifications until we got exactly what we wanted. We appreciated David's flexibility and he is great to work with. 
Steven Mashaal
Working with David at Designs By Dave O. felt like a true partnership. In addition to their technical and creative expertise, they quickly understood our overall needs and helped us with our website, intranet, mobile device policies and continues to run our 24/7 helpdesk support.
They develop a web presence that cohesively integrated the values of our various businesses. With a professional, yet flexible approach, DBDO delivered, on schedule, a product we could be proud of!
Ron Gerber